Community. Faces of Harlem.
Founded by Sade Boyewa El, the free outdoor photography exhibition returns to the New York neighbourhood to bring art back into the community.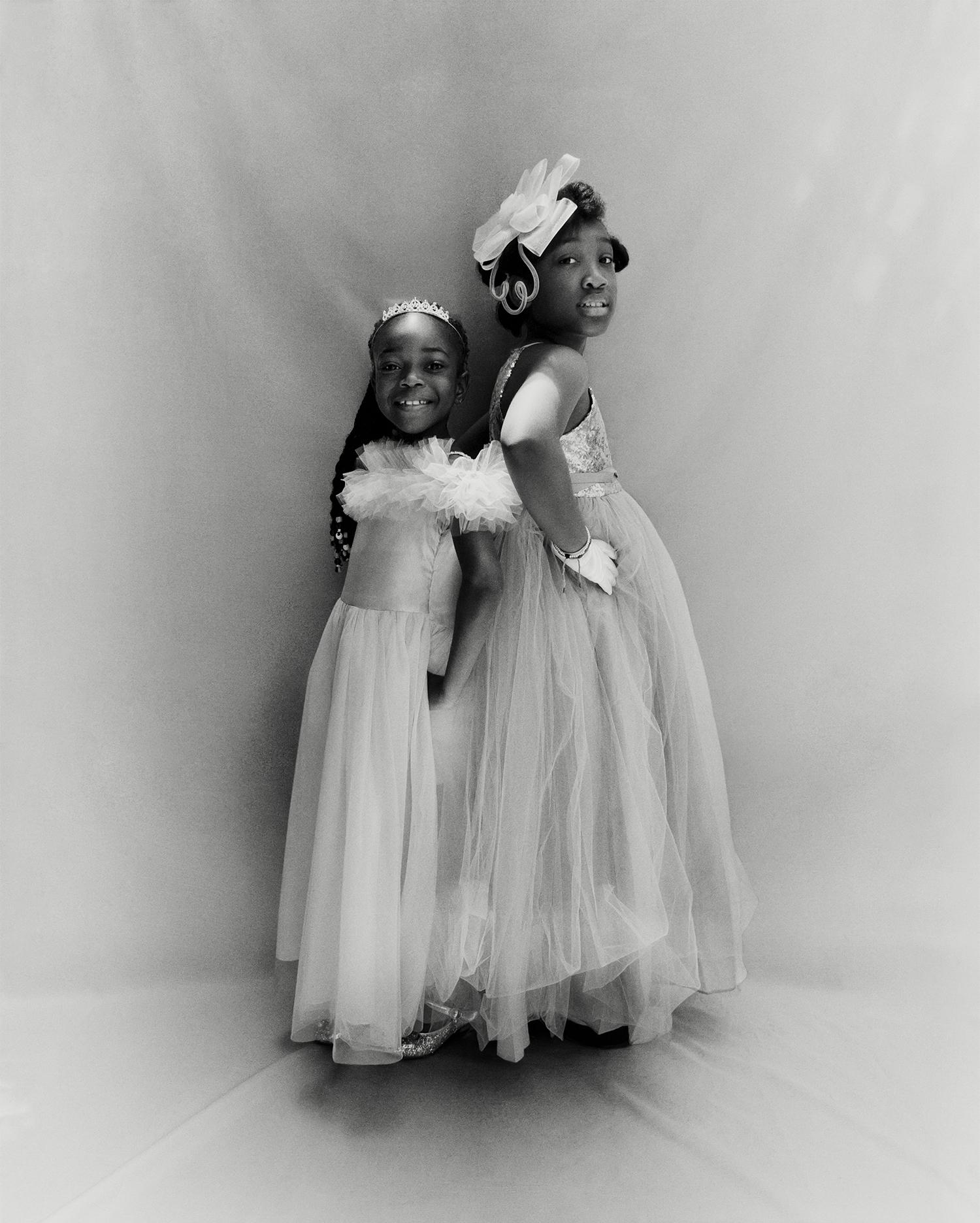 Founded by Sade Boyewa El, the free outdoor photography exhibition returns to the New York neighbourhood to bring art back into the community.
It's impossible to reflect on the cultural impact of Harlem, without mentioning the Harlem Renaissance – the explosion of Black expression in the 1920s and 30s across art, music, theater, literature, and dance that forever changed the way African Americans were viewed on a global level. To some, this groundbreaking movement never ended, with the New York neighborhood continuing to birth legends from James Baldwin to Tupac Shakur, Sammy Davis Jr to P. Diddy.
Yet despite this, access to the arts in the neighborhood itself is sadly, but somewhat unsurprisingly, limited. While gatekeeping in creative industries can hinder people of colour from succeeding in the arena, from a young age, people of colour are often withheld from even experiencing art and photography without travelling to more affluent neighbourhoods and spending money. Without the opportunity to immerse themselves in art or photography, the dream of pursuing a career in the space quickly fades, not being nurtured as it should. It's a conundrum people of colour often face: I rarely see people succeeding who look like me, therefore, this will never be viable for me.
As a proud Harlemite, photographer Sade Boyewa El decided it was time to make art more accessible in the neighbourhood she has been living in for more than two decades. Initially envisioned for 2020, the pandemic inevitably delayed the dream the photographer had in mind, eventually bringing Faces of Harlem to life last year in 2021. "It's really important to highlight and give the people of Harlem a voice," she says. "It's this historical place when it comes to the arts, music, photography, or poetry, but the diaspora has changed so much since then and I wanted to show who Harlemites are today."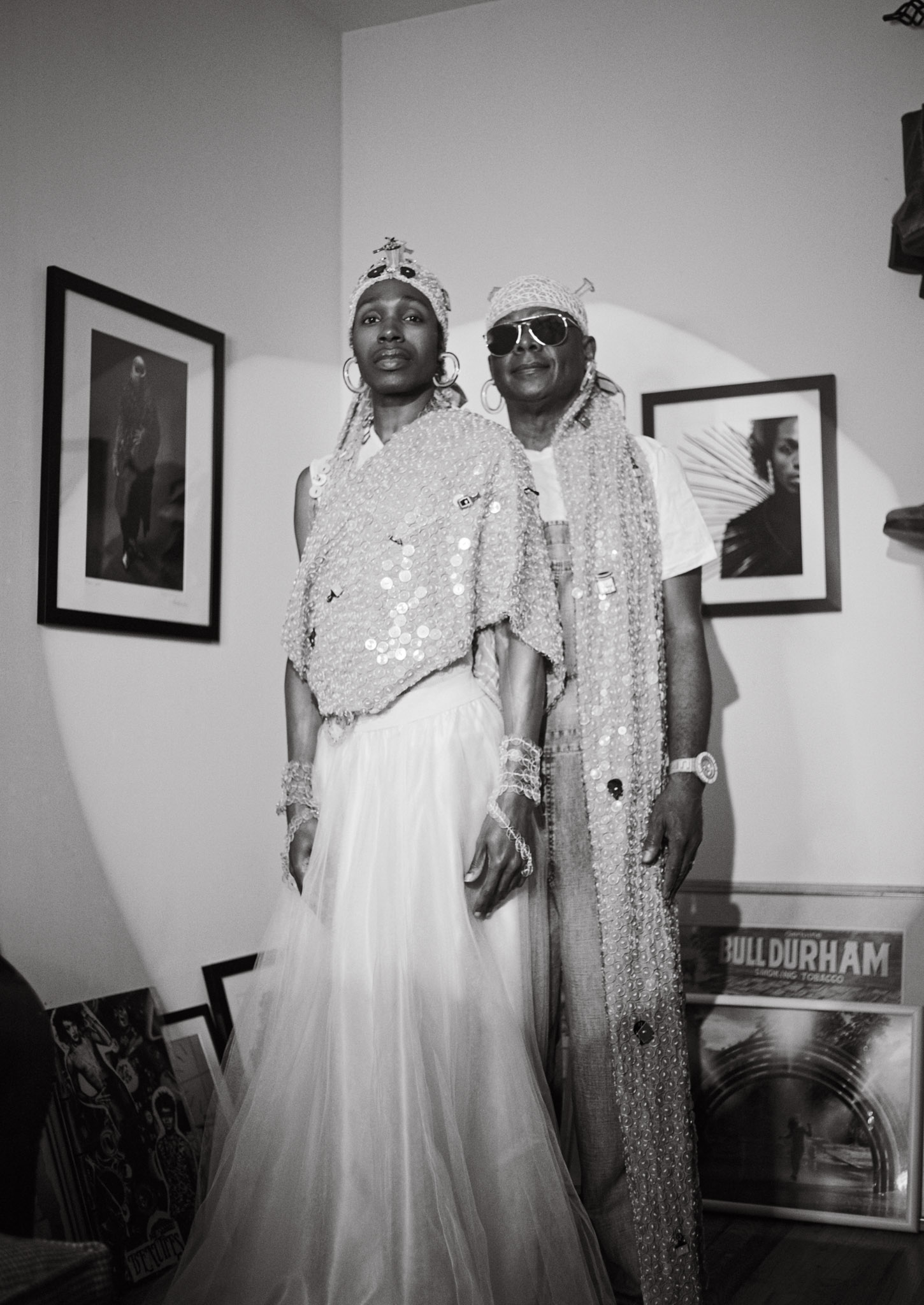 The free public photography exhibition that brings together creatives from and connected to Harlem has now returned for its second edition – open at Morningside Park. With each creative exploring people from the community in their intimate spaces, the idea is to bring art into the neighbourhood while simultaneously highlighting the beauty of the faces that make it up.
Featuring photographers including Joshua Woods, Xavier Scott Marshall, Khalik Allah, Jessica Dunston, Cj Hart, Nuria Mendoza, Ashley Peña, Fela Raymond, and Nolan Trowe, the more established names are joined by a trio of young photographers who are presenting their work for the first time. It's a development that shows the founder's plans to continue growing Faces of Harlem and demystifying the industry for budding creatives who want to follow in her footsteps of becoming a photographer.
Here, System speaks with Sade about the 2022 edition of Faces of Harlem, the importance of accessing art from a young age, and celebrating her neighbourhood.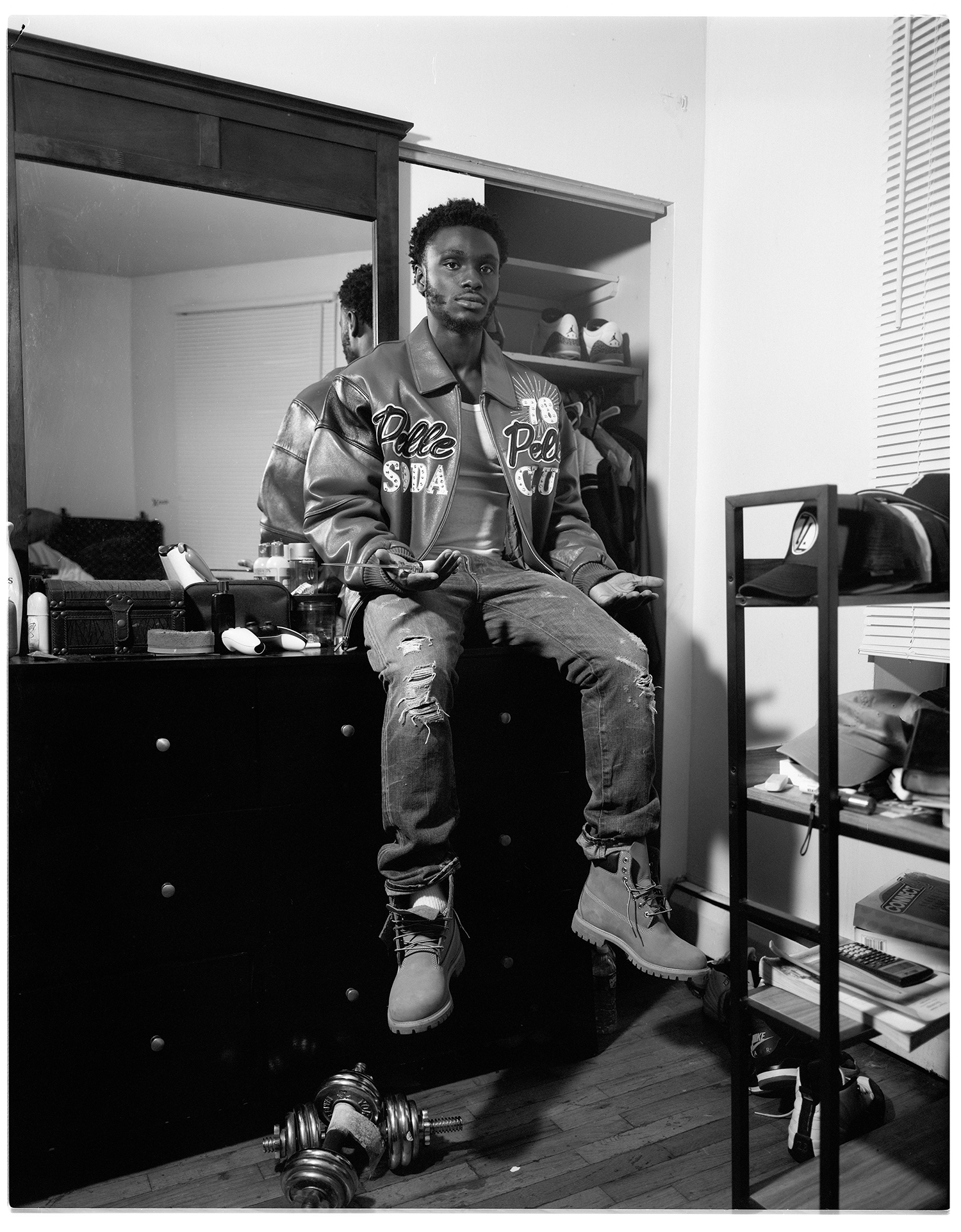 How did Faces of Harlem first come about?
Sade Boyewa El: The initial start of the project was actually a personal journey for me. I've been a resident in Harlem for the past two decades and social photography has always been at the forefront for me. It was a personal project of documenting people in my community, people I met and came to know and develop relationships with over the years here on record.
In 2018, I lost one of my jobs and I started pop-up photo booths in conjunction with other pop-ups that I did here in Harlem and I invited other photographers. It could have been a personal project, but for me, I thought it would be more interesting to see other photographers documenting stories from their perspective because we all have insight into different sides and we can all tell different stories. It was really important for me to document how Harlem and the diaspora has changed and keeps changing – photography is so important as historical documentation. I really wanted to give the people of Harlem an opportunity to be highlighted and highlight who we are today.
What does creativity and expression in Harlem look like to you?
Sade Boyewa El: There's so much talent here and what we see a lot of time are historical images of Harlem, but from a temporary standpoint, it's important to show Black and brown BIPOC artists and in particular, looking from a socio-demographical perspective at the everyday people of Harlem. That gives you a more personal and intimate insight as to who we are, the cultural places, arts, the community, and the people within the Harlem communities.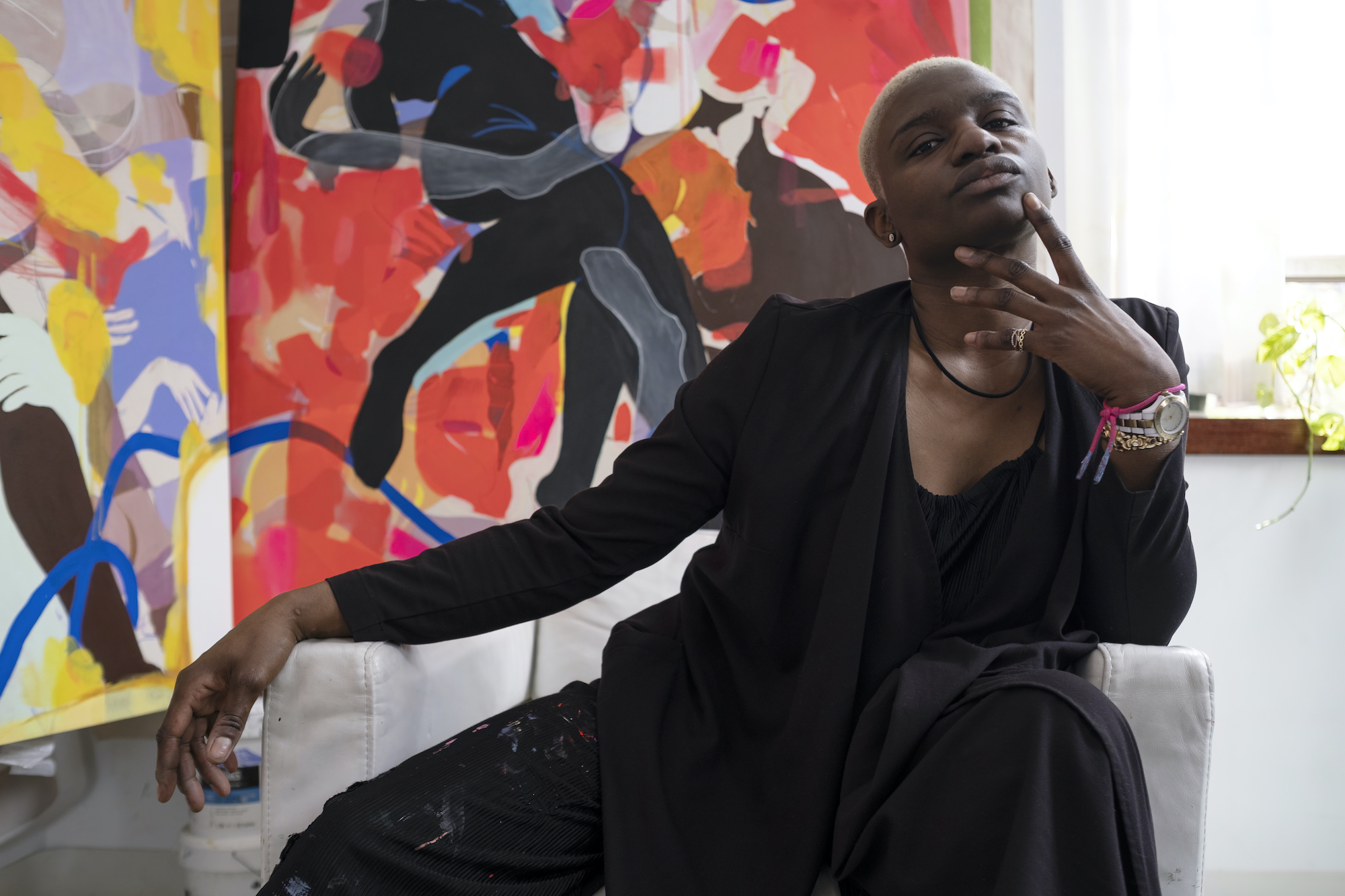 The first edition of Faces of Harlem took place last year, what did you hope to achieve with it?
Sade Boyewa El: It's a work in progress, but like I said before, it was personal. When you start out, it never comes easy and there's a lot of red tape that you have to get through. It was really about creating a free outdoor public exhibition all about photography. As a photographer, I feel like photography is supremely undermined in the world. People don't often visit the big exhibition spaces because of various reasons – location is a part of it, but also it's expensive to get people to go outside of their community. I wanted to do the first exhibition in 2020 but COVID hit.
We're a non-profit so everything we do is based on funding. We started with zero and didn't have a lot of money at the end of last year, but it's so important for the people of the community to have access to art and photography – particularly young people, so that they understand that photography is viable and a viable art form that they could and should be into. It should be available and accessible in their community, you shouldn't have to travel outside just to see beautiful art. It's especially important after the pandemic to have this kind of space, everyone has been so isolated and I think it's a beautiful thing that artists can unify a community which helps to create a sense of identity for everyone.
Now in its second edition, this year's event has a new roster of photographers taking part. Was there something specific you were looking for when you were curating the names involved?
Sade Boyewa El: Last year, all of the portraits were outside, so this year it was really important to take it inside and make it more about photographing people in their most intimate space. So when I was selecting photographers, it was a little bit of a different process this year. Together with my co-curator Heryte Tefery Tequame we carefully selected photographers whose bodies of work we admire – Khalik Allah is one of them, Nolan Trowe, who has photographed people within the community and continues to do so. I reached out to them and I thought it was really important for their work to be seen in the community. Then the rest of them are really all new bodies of work that we asked people to create to showcase people and the subject. I asked each photographer to think about subjects they were interested in that by photographing people, they were in harmony with those subjects.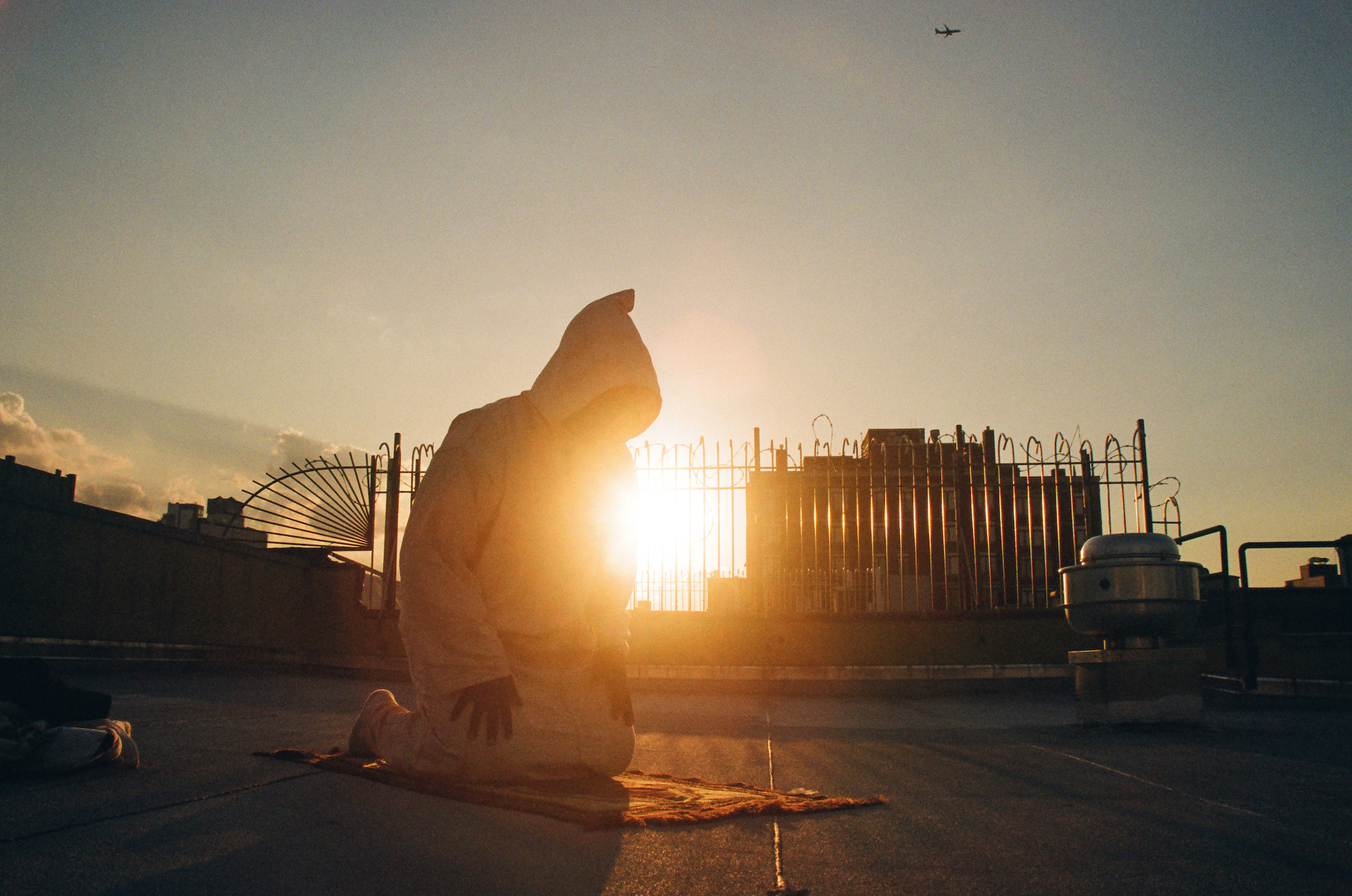 You've also introduced a trio of youth photographers who join the more established creatives to showcase their work, why was that an important addition for you this year?
Sade Boyewa El: The main goal of this project is to open up a platform for young Black and brown photographers within the community. It's really important for the youth to be able to tell their own stories and I think photography is a great medium for doing that and documenting stories and history. So if you start early and find a way for the youth and they have an interest in photography, documentary, visual storytelling, journalism, or whatever it may be, we can revisit these stories again and again because there is so much that is going to happen over the years.
This is such an important time to start and I wanted to give that opportunity to the young photographers as we weren't able to do it last year. I want to continue to build and facilitate programming for photography and hopefully find a space that will act as a hub where photographers can do firstcops, or have a dark room, artists talks, and all of that kind of stuff. That was the idea from the beginning.
As somebody who works as an image-maker today, what do you think an opportunity like that would have meant to you when you were first starting out?
Sade Boyewa El: Apprenticeships work! That's a big problem with the educational system today is that you're bound to go to college and you have to select whatever you want to study, but I think it would help to learn more about the field that you want to work in.
Apprenticeships are really important. For myself, learning how images are developed in the dark room really set the tone and got me interested in photography and journalism. Being in the space and being surrounded by art in this form I think is the best way into the arts.
It's invaluable to be able to immerse yourself in the creative community with other people who have made the same journey as you, but are at a different point in their careers.
Sade Boyewa El: Having worked in the fashion industry for many years, there's very few spots and it's very controlled when it comes to the final decision – there are lots of gatekeepers who make the ultimate decisions. When you're working with magazines, so many stories will be cut or things are altered, so I think it's really important for us as creatives to have our own platform.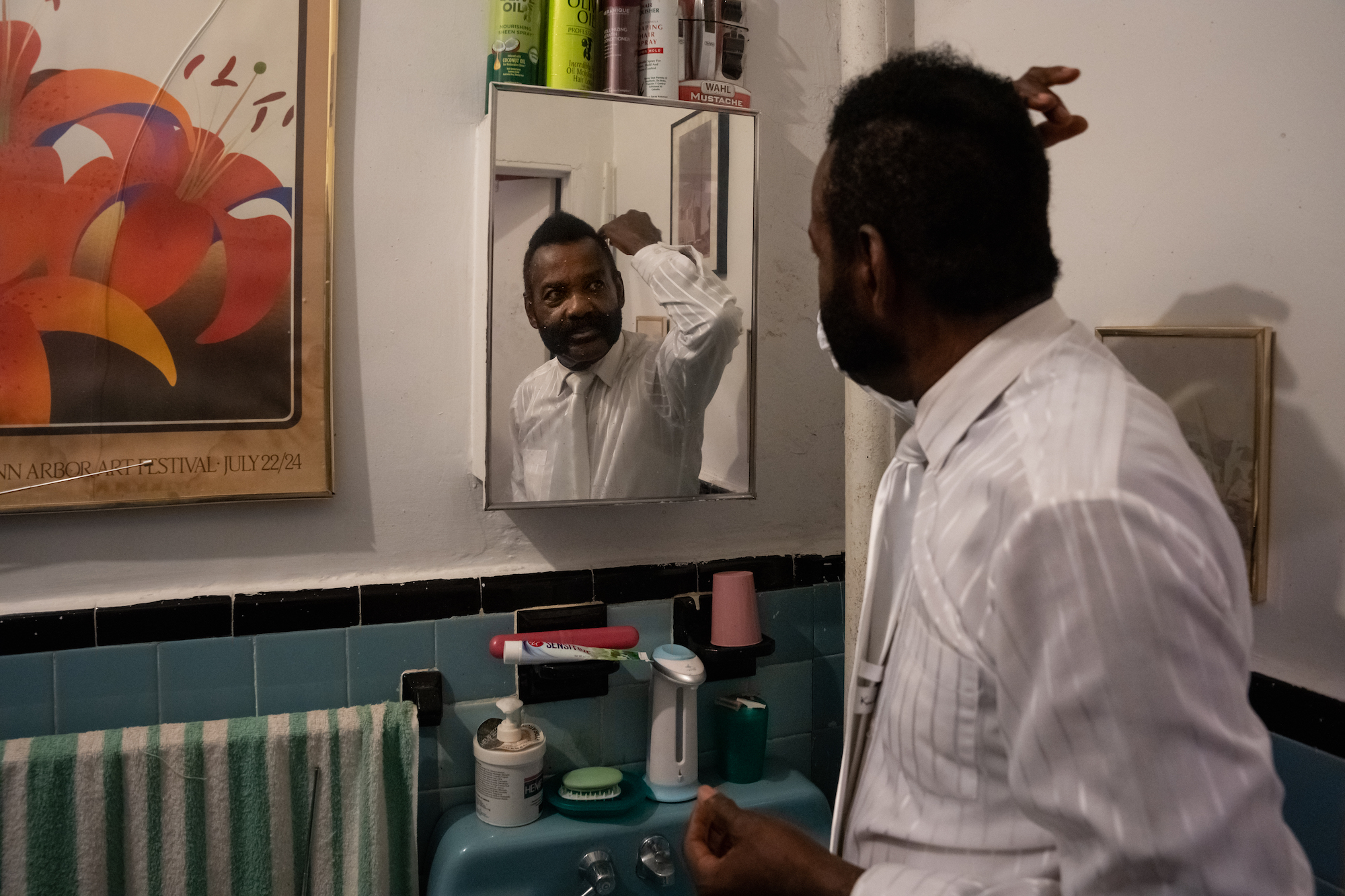 How does it feel to be able to continue celebrating your neighbourhood, while simultaneously seeing other creatives from your community given a platform to succeed?
Sade Boyewa El: The outpouring of love and positivity and the responses from people who would post on Instagram to celebrate Faces of Harlem is tremendous. To see the feedback that came from people who just happened to stumble upon the exhibition really made my day.
I know there's a future in free outdoor exhibitions for the public within the community.
I'm wondering why we don't see this more elsewhere, it seems like a simple but impactful way of bringing art into neighbourhoods, but also a way of highlighting burgeoning creatives from all different backgrounds.
Sade Boyewa El: Absolutely, anyone can do it. There's a lot of red tape that you have to work through and it's tough to really push through any application, but just talk to people you know and really go for it.
As a final question, what do you hope people attending the exhibition take away from the experience?
Sade Boyewa El: I hope that they're going to spread the love and that they're really going to see this as the beautiful, positive experience that it is. I want to bring joy and hopefully people will see themselves in a positive light. The takeaway for people within New York, or people from the outside, is to learn something about the people within a community. It's really about the connections between people and the community, not just the connections to each other. Communities are made up of different people from different socioeconomic statuses and there is a divide, but I hope this is going to bring happiness.
Faces of Harlem – a visual love letter in 100 portraits commemorating Harlem and its beautiful everyday people – is on display at Morningside Park, New York (112th St entrance) from August 6 to November 30, 2022.