'Whats the difference between Prada and Miu Miu?'
Photographs by Willy Vanderperre
Styling by Olivier Rizzo
The question we've been asking ourselves, answered by those who know best.
'Designing for me is a very complex process.
There are many ideas that I want to express in one object, very often contradictory. The creative process in Miu Miu is completely different from that of Prada. Miu Miu is not as complicated and thought out as Prada. Rather than being young, Miu Miu is immediate. Prada is very sophisticated and considered; Miu Miu is much more naïve. The solution, when I am working on Miu Miu, has to come immediately, instinctively, spontaneously with whatever is available at the moment. If I think three times, I stop.'
Miuccia Prada, September 2014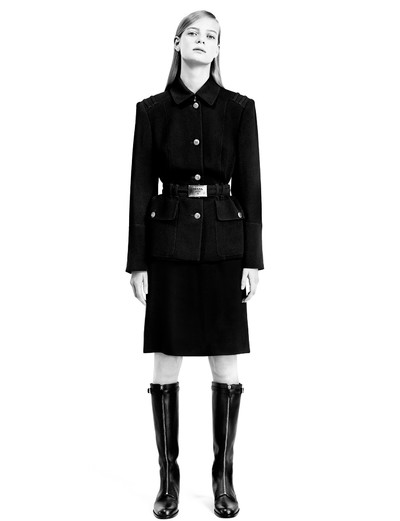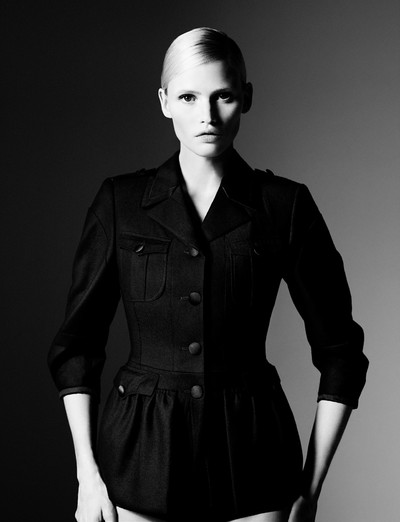 Models: Ine Neefs in Prada, Lara Stone in Miu Miu.
Casting Director: Ashkey Brokaw. Hair: Duffy c/o Streeters.
Make-up: Peter Philips c/o Art & Commerce.
Photo Assistance: Romain Dubus & Corentin Thevenet.
Styling Assistance: Alice Burnfield, Niccolo Torelli and Ianthe Wright.
Manicure: Anaïs Jean-Louis.
Hair Assistance: Luce Tasca.
Make-up Assistance: Delphine Delain and Aminata Guye.
Casting Assistan: Alexia Cheval.
Production by Floriane Desperier at 4Oktober.
Thanks to Henri Coutant at Dtouch
and Stephanie Jaillet at TripleLeutz Paris.
Special thanks to Fabio Zambernardi.